The Korean tech giant Samsung's aptly named Galaxy range features a plethora of Android-running mobile devices to cover almost every conceivable need and budget size. One of the latest pocket-friendly smartphones in this range is the company's new Galaxy Gio. Like its rugby playing namesake, the company aims to blast its way past this devices' opposition.

Design

Measuring in at a mere 110.5 x 57.5 x 12.2 mm and weighing in at just 102 g, this grip-and-pocket friendly device is extremely comfortable to hold and use (even one handed). The design sports nicely rounded edges and a dotted grip-assisting backcover.

As with most of the company's other smartphones, it made from plastic which combined with the rather basic design, doesn't make for the most premium quality look and feel, but then again it is a budget device after all.

Samsung's Galaxy Gio boasts a 3.2" (320 x 480 pixels) TFT capacitive touchscreen, which is on par with its Android-running rivals, the likes of the LG Optimus One and even HTC's ChaCha. This display sports some really good viewing angles and nicely saturated colours, but it is partial to displaying reflections when used outdoors in direct sunlight.

One thing that did bother us about the limited display size though, was the fact that it is incredibly difficult to employ the QWERTY keyboard in portrait mode, as the keys are tiny and squashed together. Luckily you can switch to the traditional numeric keypad configuration for portrait mode and utilise the built-in accelerometer to use the QWERTY keyboard in landscape mode when composing an email or SMS.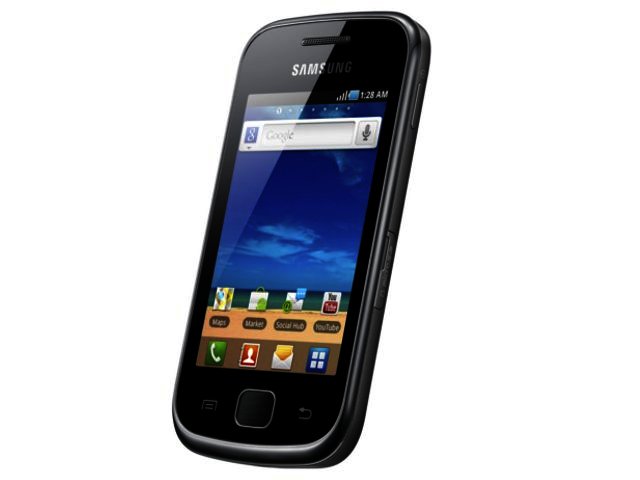 As cool as Frozen yoghurt

You can use the phone's responsive touch-screen to navigate its mobile operating system (OS), which in this case is Android 2.2.1 (Froyo), with the device reportedly being upgraded to Android 2.3 (Gingerbread) during Q4 of this year.

Running atop of the Android OS is Samsung's TouchWiz 3.0 user interface (UI), which sports some useful functionality such as Samsung's Social Hub application, which brings all your messaging and communication functionality together into one central location.

ThinkFree Office suite for Android is also on-board, enabling users to view and edit their office documents on the device (but not create), and you have access to both the Samsung Apps application store as well as the Android Market to download apps from.

As quick as Aplon?

Keeping things running smoothly in the OS and providing the Gio with its go juice is Qualcomm's QCT MSM7227-1 Turbo 800 MHz processor, which is on par with the ChaCha's 800 MHz chip, and speedier than LG's Optimus One's 600 MHz Qualcomm MSM7227 processor.

It might match the ChaCha's processor in terms of running speed, but managed to trump it during benchmarking tests that was performed using Smartbench 2011. Samsung Galaxy Gio posted a Productivity Index score of 577 and Games Index score of 977, beating the HTC on both fronts, as it posted scores of 361 and 516 respectively.

Surprisingly happy snapper

Besides one upping the HTC in benchmarking, another pleasant surprise was the performance of the Gio's 3.15 MP camera. It features geo-tagging and smile detection and more crucially auto-focus. Its might be a second division player compared to the premier league 12 MP snapper of the Nokia N8 and company, but for a budget conscious offering it delivers reasonably good quality photos. Unfortunately, there's no flash so taking pics in low light conditions will in all likelihood not produce the best results.

Another drawback of the camera is that it offers the ability to record QVGA videos at 15 frames per second (fps), which by itself isn't anything to write home about, but compared to its ability to take good stills is kind of disappointing. The videos are choppy and the level of detail also doesn't match that of the still images.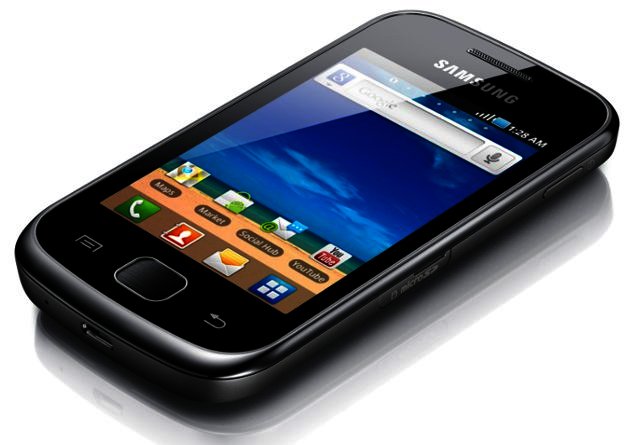 Other features

What isn't disappointing in the least is the amount of connectivity options available with the Gio, with 3G HSDPA, Wi-Fi 802.11n, Wi-Fi hotspot and Bluetooth 2.1 with A2DP all included. The Gio sports a meager 158 MB internal storage, but luckily this can be boosted via hotswoppable MicroSD card slot, which supports cards up to 32 GB in size, while there's a 2 GB MicroSD memory card included in the retail box. GPS with a-GPS support is also a welcome inclusion, especially in light of Google's announced at the beginning of last month regarding the local availability of Google Maps Navigation (Beta) for smartphones.

Final word

Samsung's Galaxy Gio sports great functionality and features for its sub-2k budget pricetag, including a quick 800 MHz processor and better than expected 3.15 MP snapper. It goes for a recommended retail price of R1999, which is cheaper than both the LG Optimus One (R2499), HTC ChaCha (R2350) and the HTC Wildfire S (R2888). It does boast a pretty plasticky look and feel, but at that price its not too much of an issue.

Pros

Really good display, very good photo quality from its budget 3.15 MP camera, nice compact size.

Cons

Video recording capability not as good as the stills, no flash for camera and plasticky design.

Really good display, very good photo quality from its budget 3.15 MP camera, nice compact size.

Video recording capability not as good as the stills, no flash for camera and plasticky design.