Nvidia's GeForce GTX 680 was the very first GPU (graphics processing unit) to sport the GPU and mobile CPU maker's 28-nanometer (nm) Kepler process technology for boosted performance and lower power consumption.

This technology succeeded the company's 40-nm Fermi architecture, which was employed in GPUs such as the GeForce GTX 560 and GeForce GTX 590. According to Nvidia this will deliver "dramatic gaming performance and exceptional levels of power efficiency" with the GeForce GTX 680 providing twice the performance per watt of its Fermi-based predecessor, the GeForce GTX 580.

In order to deliver on these claims, the GeForce GTX 680 comes equipped with 2 GB of GDDR5 RAM, 1 536 CUDA cores, a 6008 MHz memory clock, as well as a 1058 MHz graphics clock. Power users are able to tweak these default settings of the card, courtesy of Asus' GPU Tweak software that is included on the driver installation disk.

This utility enables you to set up different profiles for different scenarios. For example, you can have one ultra gaming profile with boosted memory- and graphics clocks for boosted performance, and a power-saving profile with lowered performance presets. The latter can be utilised for less demanding PC tasks such as browsing the web or watching a movie for instance.

Connectivity and power needs

In terms of the GeForce GTX 680'sconnectivity, you receive one DVI-I as well as one DVI-D connection, with the DVI max resolution coming to an impressive 2560 x 1600 pixels. Users with access to a full HD monitor will appreciate the HDMI out, whilst those who are still looking to upgrade their display will be able to make use of the standard Displayport.

As for power the card is less of a power hog compared to the GeForce GTX 580, which employed one 6-pin plus one 8-pin power connector to obtain its 244 W of maximum graphics card power required from a 600 W PSU (power supply unit) boasting system. Thanks to its Kepler architecture, the GTX 680 only needs two 6-pin connectors to get its 195 W of maximum GPU power from a system that is equipped with a minimum 550 W PSU.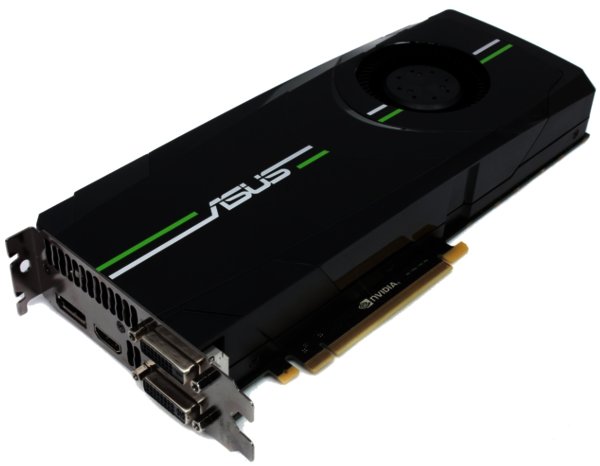 Gaming and benchmarking performance
Kepler doesn't just deliver power savings though, but also a gaming performance boost. We found that the high spec level of the GTX 680 translates into buttery smooth gaming performance, with blistering frame rates even at the highest resolutions and maximum quality settings. This remained the case within less demanding titles such as
Need for Speed: The Run
, Civilizations V and
Battlefield 3
, through to graphically taxing games the likes of
Crysis 2
and
Max Payne 3
.
This high level of performance was further confirmed by the card's benchmark results. During testing the GeForce GTX 680 lived up to our lofty expectations, delivering a fantastic score of 2169 within Heaven Benchmark 2.0. In addition, a score of 3151 was obtained via Futuremark's 3DMark 2011 DX11 benchmark test.
Within Passmark our Intel Core i3-2120 powered system with its 4 GB worth of DDR3 RAM managed a score of 1734.9, with the graphics card delivering a 406 tally for 2D graphics and 4536.1 score for 3D graphics. A score of 2.98 points was achieved in Cinebench 11.5's CPU test along with an impressive 43.62 fps during this benchmark's Open GL test.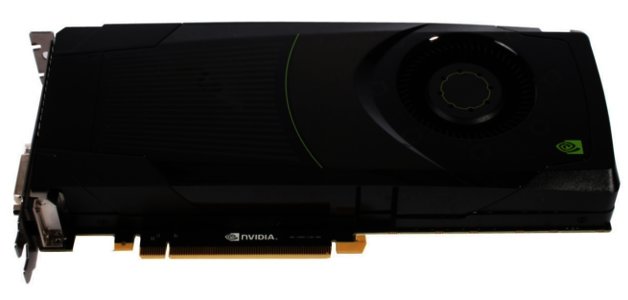 To the point
Asus' Nvidia GeForce GTX 680 delivers a significant amount of graphical bite for its equally lethal retail price. We feel that it is a worthy investment at R6 220 from LivDigital on 010-590-9281. If money is tight, then we recommend getting a GeForce GTX 670, as its
performance levels
are not worlds away from that of the 680 whilst its priced at a R1 000 less.
Pros:
Epic gaming performance.
Cons:
Expensive, constrained within an average non-gaming PC case, and somewhat power hungry.

Epic gaming performance.

Expensive; constrained within an average non-gaming PC case; and somewhat power hungry.