Also read:
LG X Cam
Huawei Nova
Hisense Elegance
Xiaomi Mi Max
LG K10
Hisense is not a household name when it comes to smartphones, but the Chinese company's recent mid-range offerings have impressed us of late for their value for money. To that end, when Hisense launched the new C30 Rock in South Africa, we were intrigued to see if it delivered on the same promise some of its compatriots did.
The C30 Rock is Hisense's second rough-and-tumble specific device to see the light of day in as many years, with the Infinity KO being 2016's option. As such, the C30 Rock carries the added pressure of proving a worthwhile step up for Infinity KO owners, or indeed a better choice when weighed against the latter's smaller price tag and fairly comparable specs.
Jumbled parts
Let's start our evaluation with the superficial, namely the C30 Rock's design. It's a mixed bag here, as the device appears to borrow elements from other phones, mixing them together like some sort of mid-range Chimera, ultimately losing its own aesthetic in the process.
Up front things are stock standard, with a Full HD 5.2" IPS display looking like most other Android smartphones we see these days. Begin to inspect other parts of the phone, however, and things take an odd turn.
On the sides, a metal frame is decked out in black with gold accents to offer something unique. While liked the look and feel of this portion, the top and bottom sections of the frame are fitted with hardened plastic that has a small studded texture. The two different finishes simply don't mix in our opinion, and if you add the faux carbon-fibre looking plastic back cover, it starts to feel like a device that was designed by committee.
Usual suspects
With the appreciation of aesthetics up for debate, one element that is not, is the C30 Rock's internal specifications. In this regard, Hisense has opted for a setup that only just places the C30 Rock into mid-range territory, particularly as far as the processing power is concerned. Facilitating that element is a Qualcomm Snapdragon 430 (8937) octa-core CPU that clocks at a respectable 1.4 GHz. This is supported by 3 GB of RAM and 32 GB of onboard storage, with a microSD slot good for a further 128 GB.
All in all, this setup yields an adequate performance, but for anyone hoping to do a bit of multitasking, the C30 Rock does not quite cut the mustard. This is evidenced by its benchmarking results, amassing a total of 43 931 on AnTuTu (v6.2.7), which is fairly similar to the Blackview BV6000 (47 938) and Hisense Elegance (43 563) scores.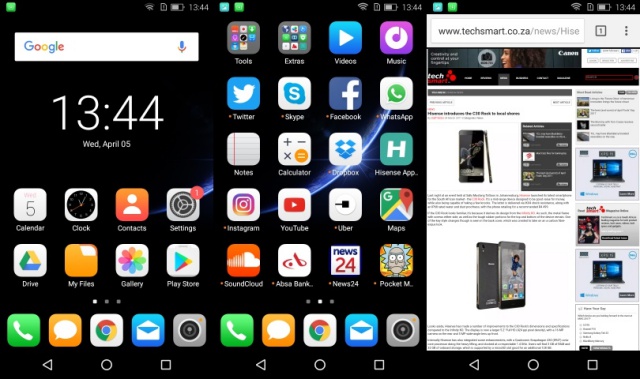 Other elements
With its processor not separating it from the Infinity KO, Hisense has instead chosen to improve the camera and durability of the C30 Rock. For the latter, the Chinese company upped the IP rating to 68, enhancing waterproofness to 1.5 metres underwater for up to 30 minutes. It's not a significant enhancement on the KO, but does give the C30 Rock a similar standard to certain Sony Xperia and Samsung Galaxy devices.
Hisense has also integrated a larger 16 MP camera on the rear. Along with taking pics, it can also record video on 1080p at 30 fps. Shifting back to the images it yields, the C30 Rock performs well outdoors but is rather poor while capturing indoors or low light conditions, with pictures looking rather grainy. If the camera plays an integral role for you, opting for one of Hisense's other devices might be a better option, like the Elegance.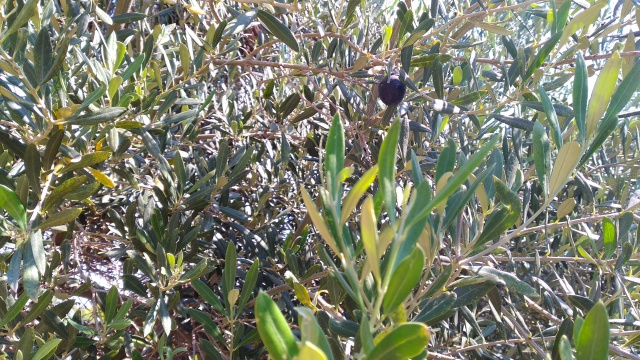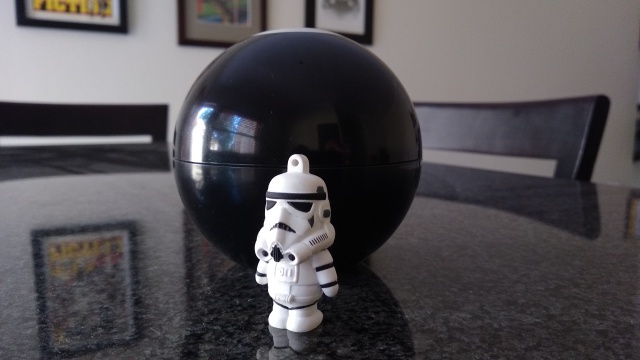 Images taken with the Hisense C30 Rock.
Final verdict
At R4 499, the Hisense C30 Rock is bit on the expensive side when it comes to the types of devices that this Chinese company routinely serves up. Add to the fact that the similarly specced Hisense Elegance is less expensive and offers a better all-round experience, as well as the rugged Infinity KO being not too dissimilar to the C30 Rock, and the case for this smartphone is harder to make.
As such, if you're looking at getting a Hisense phone, the C30 Rock is probably not where you're going to want to spend your money, with better options currently available.
HISENSE C30 ROCK WAS RECEIVED AS A SEEDING UNIT.

Bright display; Solid construction; Good battery life

Love or hate design; Mixed camera performance; A tad pricey