Besides the all-touch BlackBerry Curve 9380, Research In Motion (RIM) also offers the more conventional Curve 9360 smartphone as part of its new Curve line-up. Although this device doesn't sport a touchscreen, it still boast a myriad of improvements over the Curve 9300.

The first of these is its thinner frame, since the sleeker BlackBerry Curve 9360 smartphone measures in at 11 mm, compared to the Curve 9300's thickness of 13.9 mm. Furthermore, RIM's sturdily constructed 9360 features a fairly conservative design which won't be mistaken for anything else than a Curve.

Regardless, the design comes across as stylish due to its compact frame and all-black look, which incorporates a glossy black plastic back-cover. This ebony theme is only interrupted by the grayish metallic bezel.

Let your fingers do the navigating

Besides a thin frame and eye-catching design, RIM equipped this mobile with its finger-friendly QWERTY keyboard for fast, accurate typing. The tough, rounded plastic buttons on the distinctive Curve keyboard may appear rather small, but makes typing a joy because of the spacing between each individual button. There is also a five-way directional optical trackpad for scrolling through the main menu, photos and webpages.

All of the buttons on the keyboard as well as the main buttons (call, end call, menu and back) and lock button on top of the device are easy to press, but the volume rocker on the right side of the smartphone is a little too stiff.
In the words of MC Hammer - Can't touch this [screen]

Right above the keyboard one finds a 2.44" HVGA (480 x 360 pixels) Transmissive TFT LCD that sports a higher resolution than the previous Curve's display of 320 x 240. Its pixel density of 246 ppi (pixels per inch) might not be top of the line, but the screen provides crisp looking colours, considerable levels of detail and easy to read text.

Unfortunately the 9360's screen is not touch-enabled, which puts it under pressure from touch-and-type devices that marries a QWERTY keyboard with a responsive touchscreen including HTC's ChaCha and Nokia E6.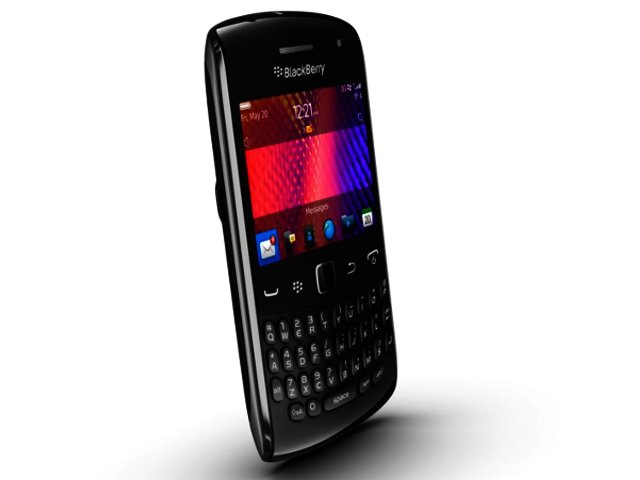 BlackBerry 7 OS running the show

As slick as the display, is the 800 MHz processor (make not specified) that together with RIM's new BlackBerry OS 7, allows for a very speedy and smooth performance when navigating the OS. This single-core CPU makes quick work of opening, running and closing apps and actually puts in a better performance when multitasking compared to the Curve 9380. However, you will get a fair amount of lag if you try and run an app whilst downloading anything from BlackBerry App World at the same time.

Just like with the Curve 9380, Torch 9810 and Bold 9900, we found that the BlackBerry 7 OS's users interface a lot more responsive and quicker to navigate compared to that of BlackBerry 6-operating smartphones.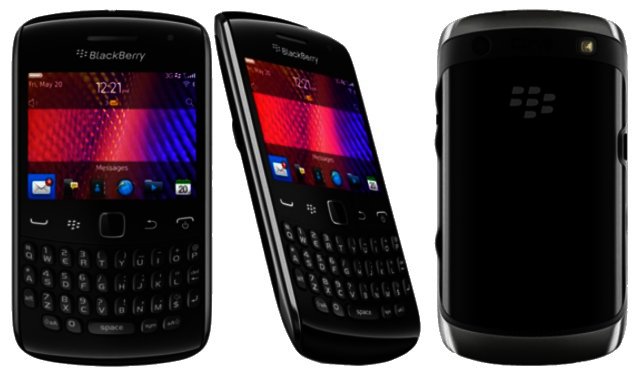 Other features

The Curve 9360 features a 5 MP camera with LED flash that captures decent looking photos when there is enough light available. If you're capturing stills in a badly lit areas however, even the flash won't keep pics from coming out on the grainy side. This snapper is also capable of recording old-school VGA videos, not great in the world of HD-ready video on most entry-level Android devices.

With only 512 MB worth of onboard storage, you'll have to make use of the hotswoppable microSD memory card slot that supports cards up to 32 GB in size.

In terms of connectivity, the Curve 9360 offers GPS with a-GPS assistance, Bluetooth 2.1, Wi-Fi 802.11n support as well as build-in NFC (near field communication) support.

Finally, the Curve 9360 packs a relatively small 1000 mAh removable lithium-ion battery, which is down by 150 mAh on the 9300's battery. Despite this the 9360 managed to match the 9380's battery life of a good 1½ days from a single charge.

Final word

As one would expect, RIM's BlackBerry Curve 9360 is a much better device than its predecessor, the Curve 9300. It's slimmer, faster and sports upgraded features that includes a better camera and higher resolution display.

You can pick one up for a recommended retail price of R4000, which is cheaper than the Nokia E6 (R4499), but a fair deal pricier than similarly specced Android-running devices like the touch-and-type HTC ChaCha (R2350). This traditional Curve is also more expensive than the newer all-touch BlackBerry Curve 9380 (R3799).

The pricetag of the Curve 9380 will to a large extent not put off BlackBerry fans, since the big draw cards for users of any of RIM's devices is BIS (BlackBerry Internet Service) and BBM (BlackBerry Messenger). It's the biggest reason why BlackBerry devices dominate the South African smartphone landscape, with 44% of smartphone users employing a BlackBerry device, even though RIM is taking a pounding in certain other markets due competition from a crop of Android-powered devices and the iPhone.

Pros:

Thin; great QWERTY experience; battery life; stylish; less laggy when multitasking compared to 9380.

Cons:

No touch-and-type; not the best photo quality during poorly lit conditions; volume rocker on the side hard to press; only VGA recording.

Thin great QWERTY experience battery life stylish less laggy when multitasking compared to 9380.

No touch-and-type not the best photo quality during poorly lit conditions volume rocker on the side hard to press only VGA recording.